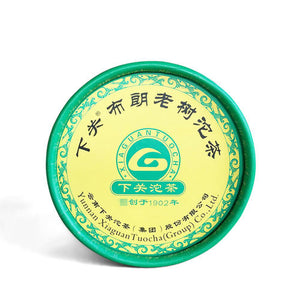 Using old tree tea materials from Bulang mountain. 
Tight and neat tea threads with great appearance. 
Clear tea liquor with brightness. 
Thick tea flavor with strength. 
Refreshing taste with mellowness. 
Honey like sweetness. 
Storage:
Guangzhou natural storage.
respectably average
Not much to say about this tea other than it being totally acceptable, but lacks character. Smooth, easy to drink, excellent entry level tea if you are new to Puerh.